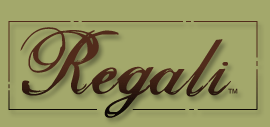 Other Prints Charming Items
An accent crystal and stamped initials (on the back of the charm) are included with each fingerprint charm.
Individual Charms - We also sell individual charms, not strung on a necklace or a bracelet. They are delivered with a jump ring, so you can add it to your own chain. You can also purchase charms designed to fit onto add-a-bead bracelets, such as Pandora, Troll, or Brighton. These are delivered on a bail.
Pricing:
1 silver fingerprint charm on a jump ring: $50
1 gold fingerprint charm on a jump ring: $295

1 silver fingerprint charm on a Pandora-style bail: $65
Keyring – This horseshoe-shaped keyring holds prints suspended from a bail.
Pricing:
With 1 fingerprint charm: $120
With 2 fingerprint charms: $160
With 3 fingerprint charm: $190
With 4 fingerprint charms: $220
With 5 fingerprint charm: $250
Earrings – Make these earrings with 2 separate prints or 2 from the same person.
Pricing:
1 pair: $120
Safety Chain - This chain will secure your bracelet, in the event that your toggle opens. It's a sturdy Rolo chain with small lobster clasps at each end. Two other sizes of clasps are available, should you need one for bracelets you already own.
Pricing:
1 chain: $15
Click here to return to Necklaces
Click here to return to Bracelets
---
With each Prints Charming charm you have your choice of 1 accent. All the accents, with the exception of the mini flower, are Swarovski crystals. We've noted which crystals are used for birthstones.