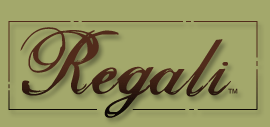 "My little footprints are such a gift to me. I wear them each day
and often hold them between my fingers when thinking about my sweet children. "
"I cannot begin to tell you how valuable these charms are
to parents and children who have a family member die."
"We have received numerous responses from families
about how much these charms mean to them."
Information about Charms for Hospitals and Hospices
If you work for a hospital, a hospice, or an organization that would like to offer my charms to your families, I will provide you with Impression Kits to keep on hand. You do not prepay; your organization or the families are charged when I make the charms.
If you'd like to discuss providing this service to your familes, please call or email me: 703-473-0
967, Anne.Moriarty@RegaliJewelry.com.
Some FAQs about my charms:
The Impression Kits hold the actual silver clay which goes into my kiln. So the charms the family members get back are where their loved one's finger touched.
The clay shrinks approximately 10% in the kiln, so the finished charms are slightly smaller than what you send to me.
The charms are 99.9% silver, so they do not tarnish. Each one comes on a Sterling silver jump ring, so they can be put onto a necklace or bracelet.
I stamp 1-4 characters on the back (numbers, letters, heart, cross, awareness ribbon), and each one is accented with a crystal (typically the birthstone of the patient). Each is packaged in its own box.
I try to process charms from hospitals within 3 days of receipt, as I know that in most cases the families are grieving and will want the charms as a small source of comfort.
Charms cost $44.50 each. This is a discount of 15% off my retail prices. If you want other pieces of jewelry, those are discounted 15% as well. See a full list of charm prices here.
About half of the charms are sent back to the hospital, either because the patient is still there or the hospital wants to deliver the charms. But I also frequently send the charms directly to the family.
Infants and small children do not have lines on their fingers yet. So in those cases the family receives casts of their tiny fingers, not actual prints.
It's a meaningful & healing time for some families to help to press the child's digit into the clay. If this is the case, if you note which family member made which charm, I can keep them separate and note which is which on the box for the final charms.

Thank you to the organizations who have partnered with me to offer memorial charms to their families, including:
Advocate Children's Hospital, Oak Lawn IL
Advocate Children's Hospital, Park Ridge IL
Altru Health System, Grand Forks ND
Anne Arundel Medical Center, Annapolis MD
Arnold Palmer Hospital for Children, Orlando FL
Baystate Pediatric Palliative Care Program at Baystate Home Health, Springfield MA
Barbara Bush Children's Hospital, Portland ME
Boston Medical Center, Boston MA
The Brooklyn Hospital Center, Brooklyn NY
Camp Smile-a-Mile, Birmingham AL
Hospice of the Chesapeake, Pasadena MD
Child Life Mommy Private Practice (Shani Thornton), NY
University of Chicago Medicine Comer Children's Hospital, Chicago IL
Christus Trinity Mother Frances Hospital, Tyler TX
Community Hospice Of Texas, Ft. Worth TX
Connecticut Children's Medical Center, Hartford CT
Covenant Children's Hospital, Lubbock TX
Driscoll Children's Hospital, Corpus Christi TX
Edmarc Hospice, Portsmouth VA
Children's Hospital at Erlanger, Chattanooga TN
Fairview Ridges Hospital, Burnsville MN
Floating Hospital for Children at Tufts Medical Center, Boston MA
Florida Hospital for Children, Orlando FL
Four Seasons Hospice, Flat Rock NC
Francisco Children's Hospital, Brighton MA
Medstar Georgetown University Hospital, Washington DC
Gillette Children's Specialty Healthcare, St. Paul MN
Greenville Health System, Greenville SC
Gundersen Health System (funded by Children's Miracle Network), La Crosse WI
Healing Hearts Respite Foundation, Haymarket VA
Hildebrandt Hospice Center, Rochester NY
Hospice and Palliative Care Foundation, Myrtle Beach SC
Inova Fairfax Hospital, Fairfax VA
Inova Loudoun Hospital, Leesburg VA
John Muir Health, Walnut Creek CA
Joslin Diabetes Center, Boston MA
LAC+USC Medical Center, Los Angeles
Lake Reglional Health Systems, Osage Beach MO
Lifetime Care Hospice, Rochester NY
Life with Cancer @ Inova Loudoun Hospital, Leesburg VA
Maria Fareri Children's Hospital, Valhalla NY
Maimonides Medical Center, Brooklyn NY
MassGeneral Hospital for Children, Boston MA
Mary Bridge Children's Hospital, Tacoma WA
Medical City Children's Hospital, Dallas TX
Mercy Children's Hospital & Clinics, Des Moines IA
Marshfield Children's Hospital, Marshfield WI
Minden Medical Center, Minden LA
Mission Children's Hospital, Asheville NC
Mount Sinai Kravis Children's Hospital, New York NY
The Children's Hospital at Montefiore, Bronx NY
Children's Hospital of New Orleans, New Orleans LA
Notre Dame Health Care Center, Worcester MA
Novant Health Hemby Children's Hospital, Charlotte, NC
Children's Hospital of Orange County, CA (CHOC)
Providence Hospice, Waco TX
Rady Children's Hospital, San Diego CA
Children's Hospital of Richmond at VCU, Richmond VA
Rocky Mountain Children's Health Foundation, Arvada CO
Ryan House / Hospice of the Valley, Phoenix AZ
Hospice of San Angelo, San Angelo TX
The Children's Hospital of San Antonio, San Antonio TX
Seattle Children's Hospital, Seattle WA
Southeast Georgia Health System, Brunswick GA
Sparrow Hospital, Lansing MI
Sweet Julia Grace Foundation, Bristow VA
Tucson Medical Center, Tucson AZ
UCLA Health System, Los Angeles CA & Santa Monica CA
UCSF Benioff Children's Hospital Mission Bay, San Francisco CA
UMass Memorial Hospital, Worcester MA
University of Vermont Children's Hospital
University Hospital, San Antonio, TX
James and Connie Maynard Children's Hospital at Vidant Medical Center, Greenville SC
VITAS Healthcare, Dallas Ft. Worth TX
VITAS Healthcare, Greenville TX
VITAS Healthcare, Orlando FL
Wesley Medical Center, Wichita KS
WVU Medicine Children's Hospital, Morgantown WV
"Our families who have received your charms have raved about the quality


and design of them and truly treasure wearing a piece of their loved one
near their heart. Thank you so much for your beautiful work."
"I take comfort in having the charm that I can touch around my neck at all times
as I grieve the death of my sweet boy."
Call Anne today on 703-473-0967 or fill out the form below and I'll contact you.