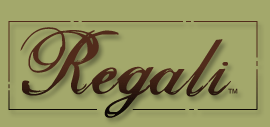 Regali Memorial Fingerprint Charms
Prices for Hospitals & Hospices
| | | | |
| --- | --- | --- | --- |
| Order | Charm cost | Shipping & Insurance * | Total |
| 1 charm | $49.50 | $9.50 | $59.00 |
| 2 charms | $99.00 | $9.50 | $108.50 |
| 3 charms | $148.50 | $10.50 | $159.00 |
| 4 charms | $198.00 | $11.50 | $209.50 |
| 5 charms | $247.50 | $11.50 | $259.00 |
| 6 charms | $297.00 | $13.50 | $310.50 |
| 7 charms | $346.50 | $13.50 | $360.00 |
| 8 charms | $396.00 | $16.50 | $412.50 |
| 9 charms | $445.50 | $19.50 | $465.00 |
| 10 charms | $495.00 | $20.00 | $515.00 |
* Shipping & insurance covers the cost of shipping the completed charms to 1 address. When hospitals and hospices are pre-purchasing charms, please contact Anne if you have questions about the shipping cost.
Please call for prices for larger quantities of charms than those shown.
If you want to purchase jewelry from the website (e.g. necklaces, bracelets, Pandora charms, or keyrings), subtract 15% from the prices shown next to the item. Please call 703-473-0967 with questions.